Welcome to Claritus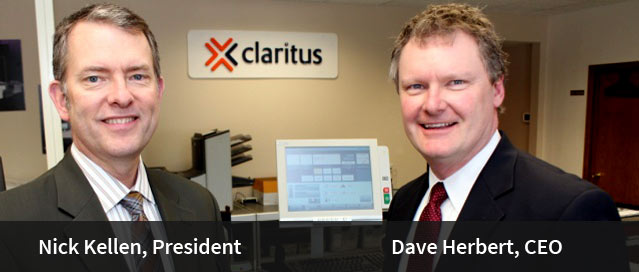 Thank you for taking a moment to visit the Claritus website. Our approach to doing business is both customer and employee focused and has led to our becoming one of the largest independent mailing equipment/software dealerships within the United States.
While many organizations focus upon "closing a deal" we've always been more focused upon building a relationship.  We're not the least expensive but we're the best.  Customer communications whether done physically or electronically are mission critical for all businesses, these things can't fail and they must be done right.  With Claritus it gets done right because we take our time in reviewing your initial needs and we support you after the sale.
Thank you for visiting our website and we look forward to building our relationship with you.