On-Site Service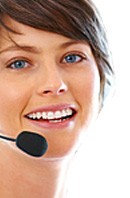 Service Response
Request technical support or equipment repair by calling 1-800-726-1553. Please have your equipment ID# ready (located on the Claritus service label affixed to your system) when calling. All customer service calls are answered locally in our Lincoln, NE  headquarters facility.
We do not utilize an automated phone directory that forces callers to press multiple numbers to reach the right operator. Your call will be immediately transferred to our Service Dispatch Team.
Claritus offers several levels of customer support which include:
Complete equipment maintenance coverage On-Site
Per call On-Site
Telephone technical support
Remote diagnostic support
Depot equipment coverage
What you can expect from Claritus when you call for service:
Your call is logged and immediately evaluated by our Service Dispatch Team. You are then given a real time assessment of when a technician will either be on-site to resolve your issues or calling you to schedule the repairs needed.
Our service personnel are equipped with intelligent devices that enable them to instantly view full details on your situation and respond appropriately.
If your equipment is under contract with us and is rendered inoperable, we provide service within 4 business hours to get your system back up and functional so you can keep doing business.
All our technicians carry a robust inventory of parts in their vehicles to maximize the success of repairing your equipment on the first visit.
Claritus service contracts guarantee our customers fast on-site response time. This is more that an objective - it's a commitment we put in place at all levels of our company.
All Claritus field service technicians are factory certified by our manufactures. Claritus backs all repair work performed with a 30-day no-repeat-call warranty***.
*** 30 day warranty does not apply to folder/inserter product line.